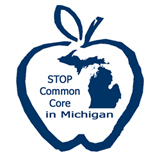 Stop Common Core in Michigan was started by Deborah DeBacker and Melanie Kurdys.  This group is for teachers, parents, grandparents and citizens who are concerned about the Common Core State Standards, Next Generation Science Standards, and the assessments that accompany them.
Karen Braun, Tamara Carlone, and Michelle Frederick have joined the Stop Common Core team.   Karen writes most of the content for the website and can be reached at spunkyhomeschool at gmail dot com.
Please feel free to contact us using the form below.  Also be sure to like us on Facebook and follow us on Twitter.  For website updates please be sure to subscribe to our RSS feed or enter your email in the email subscription box located on the website.