(Update:  Senator Colbeck has responded and calls this post "misinformation" but provides NO evidence to support his claims.  Read more here.)
Despite vocal opposition, the Senate Education Committee voted the STEM bill (SB 343/344) out of their committee.   In a feeble attempt to placate objections to credentialing students for careers by the Michigan Department of Education beginning in seventh grade, they changed the language of the bill making it appear that this is optional for the local school district or academy.  The bill states,
 IF A PUPIL SUCCESSFULLY COMPLETES ALL OF THE 2 FOLLOWING CREDIT REQUIREMENTS WHILE IN GRADES 7 TO 12, A SCHOOL 3 DISTRICT OR PUBLIC SCHOOL ACADEMY MAY NOTATE A PUPIL'S TRANSCRIPT 4 OR DIPLOMA TO INDICATE THAT THE PUPIL HAS EARNED A STEM ENDORSEMENT.
Why do we need a law to tell districts what they "may" do?  Because we all know that "may" becomes a "must" through incentives and consequences from the Michigan Department of Education.  Previous versions of this bill also make their intent very clear.  The fact that they changed the language does NOT change the intent of the bill or the idea behind it.
Credentialing kids for careers is a BAD IDEA and locks our children into career pathways determined at an early age.
Senator Colbeck, who just announced he was running for Governor, defended the bill on Facebook when a reader told him to vote "no."  Here's what he said,
"Why? For my part, I would like to encourage students to study math and science rather than advanced basket weaving.
Wow! As if the only two choices are STEM or basket weaving. The world is full of choices and it is NOT the job of a lawmaker in Lansing to "encourage" students in ANY direction. If a student wants to study basket weaving what is that to him? He is NOT their parent he is an elected Senator. His job is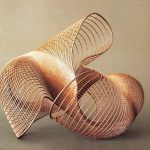 to make laws that protect freedom not deny it to us by creating credentials that will eventually be approved and attainable only through the MDE. If he wants to encourage students in STEM he can sponsor a private scholarship not a state law and encourage what ever he wants.  But central planning or "encouragement"  from Lansing is NOT what freedom is all about.   As an aerospace engineer, I hope Senator Colbeck can at least try to appreciate the design, precision, and artistry that goes into "advanced basket weaving."  It's not a rocket but pretty amazing none-the-less.
Sadly, Senator Colbeck, the Senate Education Committee, and others on both sides of the aisle have embraced a workforce model for education instead of seeing our children as unique and intricate as this basket weaving.
The Governor and the Michigan Department of Education have shifted the focus of education from meeting the needs of the student to meeting regional business needs.  Arms are twisted in the House and Senate to make it happen.   That is why the companion bill SB 343 states that it is the duty of school boards to make the latest "career outlook" for their region available to students from a very specific source, the department of of Technology, Management, and Budget Bureau of Labor Market Information and Strategic Initiatives.
"Education is no longer about meeting the needs of the child but meeting regional business needs for the workforce."
Senator Proos, the bill sponsor, defended the bills,
"Having that kind of detailed knowledge and information is what we would all like our students to have," he said. "If you knew what kind of occupations and jobs were available to you, wouldn't you have the best opportunity to be an engaged student, in perhaps taking the kind of coursework that would be necessary to achieve that goal?"
Senator  Proos' comment is very sad to me.  He doesn't appear to be at all concerned about fulfilling the goals or dreams of the student but matching kids to careers to meet regional business needs.   The goals of the region are NOT necessarily the goals of the student; it is THEIR goals which should be preeminent.
The bill now goes before the Senate.  Contact YOUR state Senator and tell them to vote NO on SB 343/344.  (Contact info here)