Attention STOP Common Core Activists,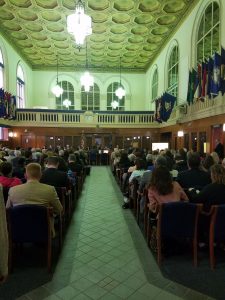 On April 26, SB 826 the Repeal & Replace Common Core Math, ELA, NGSS Science and Social Studies was voted out of committee with a 4-1 vote without any amendments and reported to the full Senate for a vote with a favorable recommendation.  There are STRONG indications the Repeal & Replace Common Core Bill SB 826, is going through significant changes before it is voted on by the whole Senate. We are concerned that these changes will water down the implementation of Massachusetts standards and destroy the strategy to implement the Massachusetts assessment which has been proven superior for students. As you all know, the assessment is the hammer!
The process they are using is a substitute bill rather than amendments, which will make it nearly impossible for us to know what is being proposed before the vote. This is not a transparent or open process. We have requested a copy of the most current version of the substitute bill, but so far that request has yet to be fulfilled. For those of you new to the legislative process, please understand there are politicians and special interest groups working hard to advocate for their own interests, which are often inconsistent with the best interest of students.
We are asking you once again to call your Senator and ask him/her to please:
– Vote YES on SB 826 as it was introduced and approved by the Senate Education Committee.
– Vote NO on any substitute bill.  We cannot endorse a bill we have not read.
– Vote to REMOVE Computer-Adaptive state assessment from the appropriations budget bill.
Most of you know the "bait & switch" that happened in Indiana and Wisconsin. Now look! Here is an update
from West Virginia and Missouri! Tell your Senator NOT TO LET THIS HAPPEN IN MICHIGAN!
The team at Stop Common Core in Michigan is extremely heartbroken to have to bring you this news, but we believe we are better off not having a bad version of a repeal & replace bill pass or worse, a rebranding. We still may be able to get the bill through the House (HB 5444) We know everyone has worked very hard. Please do not get discouraged. Protecting our children and grandchildren is the most important job. We will not give up.